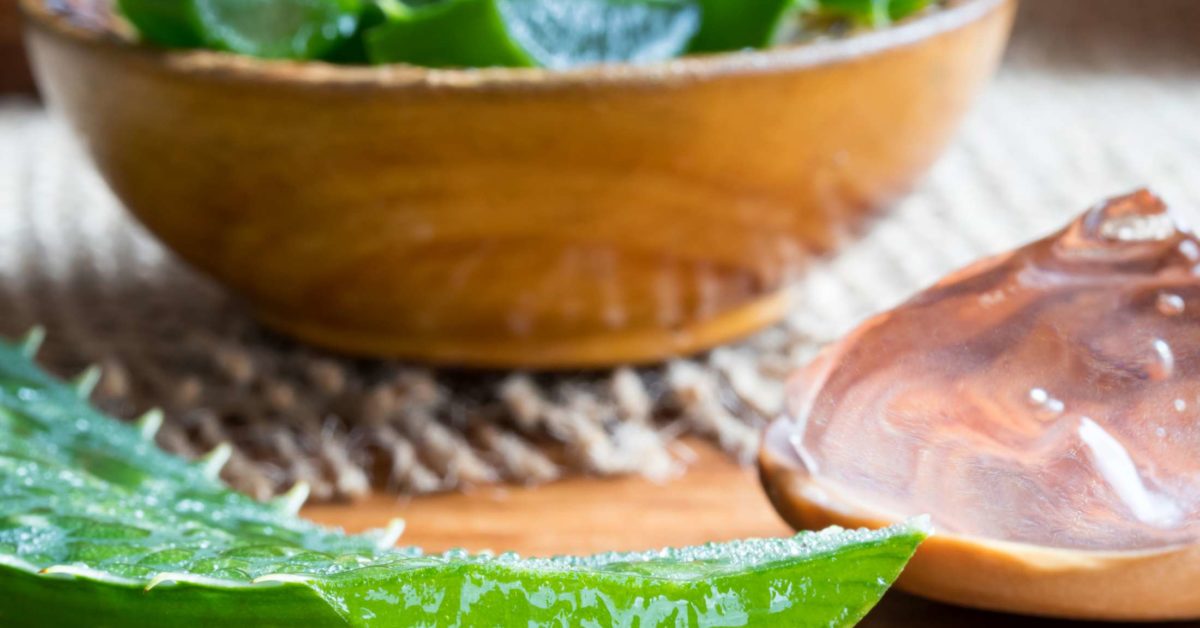 Aloe vera for eczema: Benefits and use
Aloe vera is a natural moisturizer. Many people find that aloe vera gel can moisturize and soothe skin damaged by eczema.
Eczema, also called atopic dermatitis, is a skin condition that causes itching and irritation of the skin. The treatments aim to keep the skin hydrated, to reduce inflammation, and prevent skin infections.
Many people turn to natural remedies, such as aloe vera gel, to soothe eczema patches.
In this article, we take a look at whether aloe vera gel is effective against eczema, how to use it, and the possible risks of using it. We also discuss other natural remedies for eczema.
Many people recommend aloe vera as a natural, gentle moisturizer for dry skin. Few scientific studies have examined the effects of aloe vera on eczema, but some evidence shows promising results.
According to a 2015 systematic review study, aloe vera has the following properties that may relieve the symptoms of eczema:
Eczema causes cracking and bleeding in the skin, which makes a person more likely to get skin infections. The antimicrobial effects of aloe vera can prevent these infections.
The healing properties of aloe vera can help patches of broken skin heal faster.
A small scale 2017 study have found that an ointment containing a mixture of aloe vera and chamomile can help relieve the symptoms of diaper dermatitis.
Natural treatments can reduce the symptoms of eczema, but there is no cure for the condition. In order for a person to prevent eczema, it is important to identify specific causes and triggers and to avoid them as much as possible. Talk to a doctor about how to treat and prevent eczema.
People can use aloe vera products in the same way as other moisturizers. Apply the gel directly to the affected areas of the skin and rub gently.
First, cleanse the skin with unscented soap and water, then apply aloe vera on the eczema within 3 minutes to prevent the skin from drying out. Reapply twice a day or as recommended by a doctor.
Before using a new product, including aloe vera, try it on an area of ​​skin first to check for potential allergies.
For the most natural form of aloe vera, people can take the gel directly from the leaf of a living aloe vera plant.
People can also find aloe vera gels in drugstores and in online stores.
Look for products with a high concentration of pure aloe vera available, making sure that aloe vera is the first ingredient listed.
Use products that contain only natural ingredients, and are fragrance and alcohol free, to avoid further irritation.
Using other natural treatments with aloe vera can increase the effectiveness of the treatment. There is no scientific research on the effectiveness of different combinations of natural products, but some people may notice improvements.
Before using any new natural remedy, talk to a doctor and try it on a small area of ​​the skin first to test for skin irritation.
Use aloe vera and coconut oil:
combine a third of a cup of aloe vera and a half cup of coconut oil
mix well
apply to affected areas
store it in a glass container in the refrigerator
Use aloe vera and essential oils:
mix aloe vera gel with jojoba oil, olive oil or tea tree oil
keep the mixture in a glass jar overnight
apply on the affected area
Use aloe vera in olive oil:
mix a tablespoon of aloe vera gel with a few drops of olive oil
apply on the affected area
Use aloe vera with turmeric:
mix a tablespoon of aloe vera gel with a pinch of turmeric
apply on the affected area
leave it on for 20 minutes, then rinse well with water
Aloe vera is generally safe, but it can cause mild skin reactions, such as itching or burning, in some people.
To avoid side effects, first use aloe vera on a small area of ​​the skin and look for any signs of irritation or allergy. If there are no signs of side effects throughout the day, use it on a larger area.
A person should see their doctor if they notice any signs of infection in their eczema. Symptoms of this include:
increased inflammation
pain
increased redness
warm to the touch
Aloe vera is safe to use for most infants and children, but caregivers should speak with a pediatrician before using any new products with a child.
According to National Eczema Association, the following alternative options show promise for effectively treating eczema:
sunflower seed oil
apple cider vinegar
probiotics
bathing
massage
acupressure
hypnosis
Spa treatment
antibacterial fabrics
Aloe vera gel is a natural antibacterial moisturizer. Using aloe vera for eczema can hydrate the skin and reduce the risk of eczema infection.
According to anecdotal evidence and some existing studies, aloe vera may be effective for treating eczema. It should be safe for most people to use.
It is possible to mix aloe vera with another natural remedy, which can increase its effectiveness.
Getting a patch test first is a good idea to avoid irritation and potential allergies. There are also many other natural treatment options for people whose eczema does not improve after treatment with aloe vera.