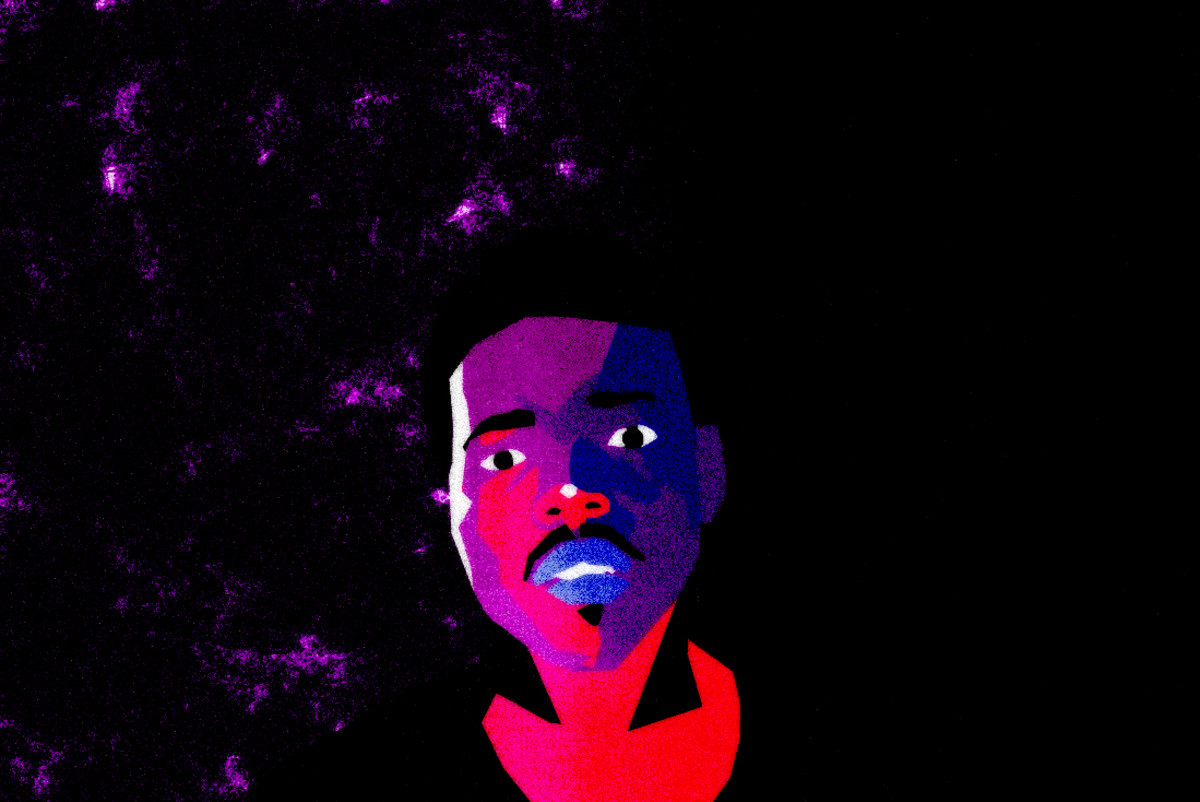 The oral history of Chance the rapper's "Acid Rap"
Five years ago, on April 30, 2013, Chance the rapper released his second mixtape, Acid Rap. It was the project that changed everything for then-20-year-old Chancellor Bennett: Before Chance was the first artist to be nominated and win a Grammy for a streaming-only release – before he became the global superstar that he is today – he was a scrappy and enthusiastic kid who was best known for naming his first mixtape of 2012 10 days after a 10-day suspension from his high school, Jones College Preparatory. Say Acid Rap fulfilled the promise posted on his first effort would be an understatement. Rather, it was the immediate start of a stratospheric rise and a calling card for a truly new voice in hip-hop.
Acid Rap sounds like youth. Songs like "Good Ass Intro" playfully combined Chicago's lifelong musical traditions, from hip-hop to soul to juke, interpolating samples from Common and Kanye West. The album had the wide-eyed optimism of childhood, but was not afraid to come to terms with the difficulties and nuances of becoming an adult. Even at his most exuberant level, as in the single "Juice," Chance struggled with the loss of his friend Rodney Kyles Jr., who was murdered in 2011: "I haven't really been myself since the Rod's death. "Chicago in 2012 was a city where a new class of creative young people flourished as more than 500 total homicides were recorded; death creeps through the album, like on "Paranoia" which has the sharpest line on the album: "It's easier to find a gun than a fucking parking spot." In Acid RapFrom the emotional ups and downs of, Chance has captured the contradictions that define life in Chicago.
It was incredible songwriting and a huge artistic leap from her first music. On top of that, the features that Chance was able to assemble on Acid Rap were equally impressive. By loaning credits to his longtime friend and Kids These Days conductor Vic Mensa, Chicago legend Twista, and up-and-coming national rappers like Action Bronson, Ab-Soul, Childish Gambino and many more , the project seemed bigger than expected. It was not the big names, however, that made Acid Rap What it was. Instead, it was the tight-knit team of collaborators that Chance assembled, most of them being local and still making music together today, finding a unique common sound. When he left, it was as if the whole town had Chance's back. The first day messages for Acid Rap crashed the Audiomack and Fake Shore Drive websites, based on the local buzz surrounding it that had reached its boiling point. Immediately, each major would try to sign Chance. He would reject them all.
Five years after its release, Acid Rap is the story of a collaboration. While Chance is its nucleus and author, the album is the product of a group of free-spirited and wildly creative friends who worked hard to make music they loved. There were nightly sessions at multiple studios, acid trips, tight deadlines, packs of smoked cigarettes, industry meetings that never came to fruition, and a ton of wild coincidences that seemed magical. It all happened quickly, and the project they created would define a new generation of Chicago artists by capturing the sound of the city they came from.
This is the oral history of Acid Rap– a free mixtape that inspired a city, launched a promising career in the stratosphere and made hip-hop a better and more exciting place, told by the people who made it.
The players
Alex "Papi Beatz" Baez: Engineer
André Barber: Founder of Fake Shore Drive
Ceej: Two-9 member, producer ("Pusha Man")
Elton "L10MixedIt" Chueng: Engineer, mixed and mastered Acid Rap
Peter CottonConte: Music Director and Producer of Chance the Rapper ("Good Ass Intro", "Cocoa Butter Kisses")
MarkA DeShay (Ace Hashimoto): Producer ("NaNa")
JP Floyd: Trombonist, former member of Kids These Days, former member of Frank Ocean Touring, featured artist ("Good Ass Intro")
Nate Fox: Member of Social Experiment, Featured Artist ("Pusha Man"), Producer ("Juice", "Lost", "Favorite Song", "Chain Smoker")
Alex Fruchter: Founder of Closed Sessions, owner of Ruby Hornet
Rich gains: Member of Blended Babies, producer ("Smoke Again")
Ludwig Goransson: Composer (Black Panther, Creed, Fruitvale Station), former Music Director of Childish Gambino, producer ("Interlude [That's Love]")
JP: Member of Blended Babies, producer ("Smoke Again")
Kiara Lanier: Singer, Featured Artist ("Good Ass Intro")
Lili K: Singer, Featured Artist ("Good Ass Intro", "Pusha Man")
Mike Kolar: Engineer, owner of Soundscape Studios, founder of Closed Sessions
Vic Mensa: The rapper, former member of Kids These Days, featured artist ("Cocoa Butter Kisses")
Cam O'bi: Producer ("Good Ass Intro", "Cocoa Butter Kisses", "Tout va bien [Good Ass Outro]")
Stefan Ponce: Producer ("Good Ass Intro")
Nico Segal: Trumpeter, member of the Social Experiment, former member of Kids These Days, former member of the Frank Ocean tour
Na'el Shehade: Engineer, owner of Force One Seven Studios
Twista: Rapper, Featured Artist ("Cocoa Butter Kisses")
Austin Vesely: Director ("Juice", "Everybody's Something", "NaNa")