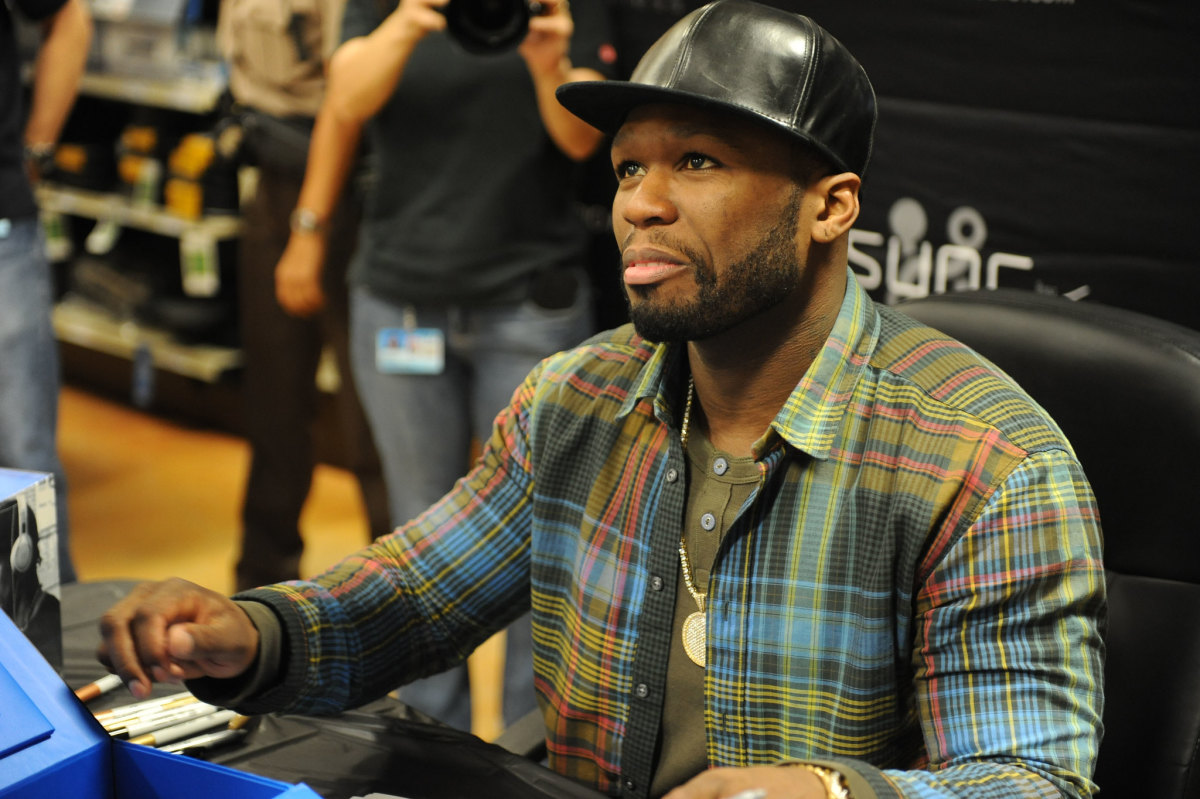 Why is 50 Cent appearing in 2 Twin Cities Hy-Vee stores this week?
There is a nationwide coin crisis but a few Twin Cities Hy-Vee stores shouldn't have any issues with 50 Cent's visit this week.
Curtis "50 Cent" Jackson will be at Hy-Vee in Brooklyn Park on Thursday, then at the Eagan store Friday for bottle signing events.
The rapper and actor extraordinary will be signing bottles of Branson cognac and Le Chemin du Roi champagne, which are part of a Sire Spirits collection he has launched, and Hy-Vee is adding the brand to his selection of spirits.
To get an autograph and a photo with 50 Cent, you need to purchase one of the bottles. It's unclear what price the bottles will sell for at Hy-Vee, but online research shows Branson cognac costs between $ 50 and $ 60, while Le Chemin du Roi champagne sells for $ 199.
He'll be at the Brooklyn Park Hy-Vee, located at 9409 Zane Avenue North, from 6 p.m. to 7:30 p.m. Thursday.
On Friday, he will meet fans and sign autographs at the Eagan Hy-Vee at 1500 Central Park Commons Drive from 6 p.m. to 7:30 p.m.
Facebook event pages show more than 300 people planning to go to the Eagan Hy-Vee and more than 475 others "interested in going." Nearly 200 people say they will be heading to Brooklyn Park for the event, with 400 more likely to attend.